It is amazing, but I just won a giveaway by Mulberry Whisper - you can read all about it here
http://mulberrywhisper.blogspot.com/2012/09/our-giveaway-is-over.html
It is a silk ikat scarf with a bold and bright pattern, handmade in Uzbekistan.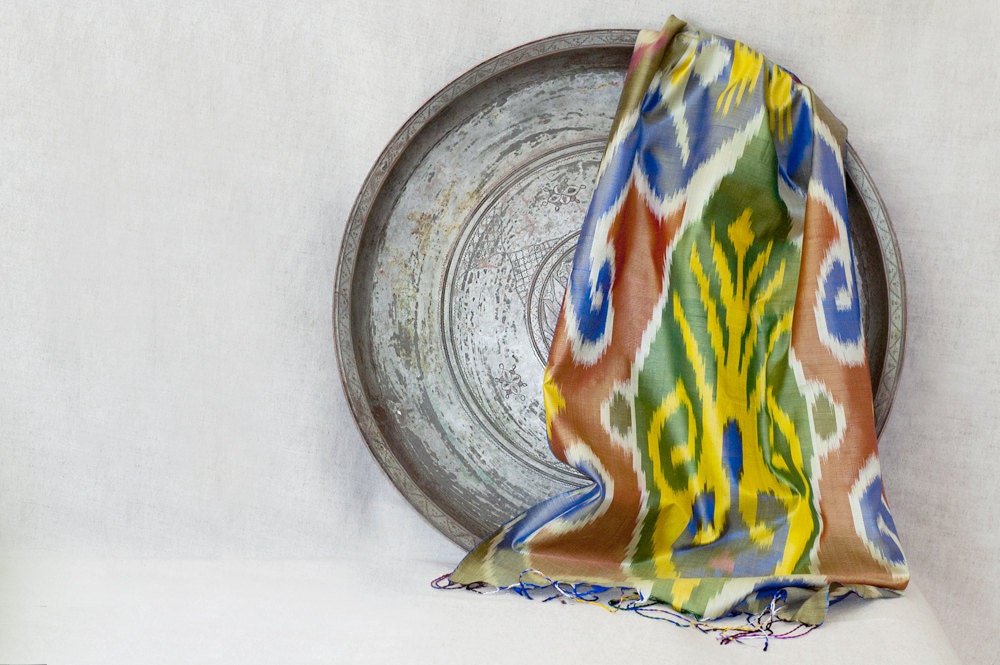 What is really amazing about this is the fact that I recently ordered a silk wrap tunic from them; you can see me wearing it here
http://mulberrywhisper.blogspot.com/2012/09/autumn-silk.html
I was very happy with the blouse and told Eugenie of the Mulberry Whisper that the blouse was very good for felting. She was very happy to hear it and said this was the best compliment and it meant that the blouse was comfortable ans suited me well.
So I entered the giveaway, and I had extra 25 entries as a customer, and I won! This is especially nice because I want to place another custom order for a silk blouse or top at Mulberry Whisper, and now they will be able to ship both items at the same time. They make ikat clothing, ikat pillows and accessories, but I think I will choose something from vintage silk - we will see.
I invite
you to visit
a wonderful
store with
products made from
natural silk. http://www.etsy.com/shop/MulberryWhisper